Changelog
metapr2 2.1.0
Released: 2023-05-16
Web application and R package
Only the latest version (2.1) of the database is provided.
Taxonomy table reflects the groups selected on the side panel
metapr2 2.0.1
Released: 2023-02-17
metapr2 2.0.0
Released: 2022-11-23
Web application
New Panel: Taxonomy
This new panel provides a table with all the taxa present in the current metaPR2 version with the number of ASV for each species. The table can be easily searched.

Minor changes
Information about database is provided on left panel

New button to disconnect the application and reloading.

Maximum number of samples for Phyloseq: 2000.

Taxonomy is constructed from all the samples and not only samples selected.

Option to use clustered ASVs in Welcome panel.

Barplots. The right side of the graph indicates, for each parameter range, the number of samples that fall into that range as well as the number of samples that contain the taxa selected.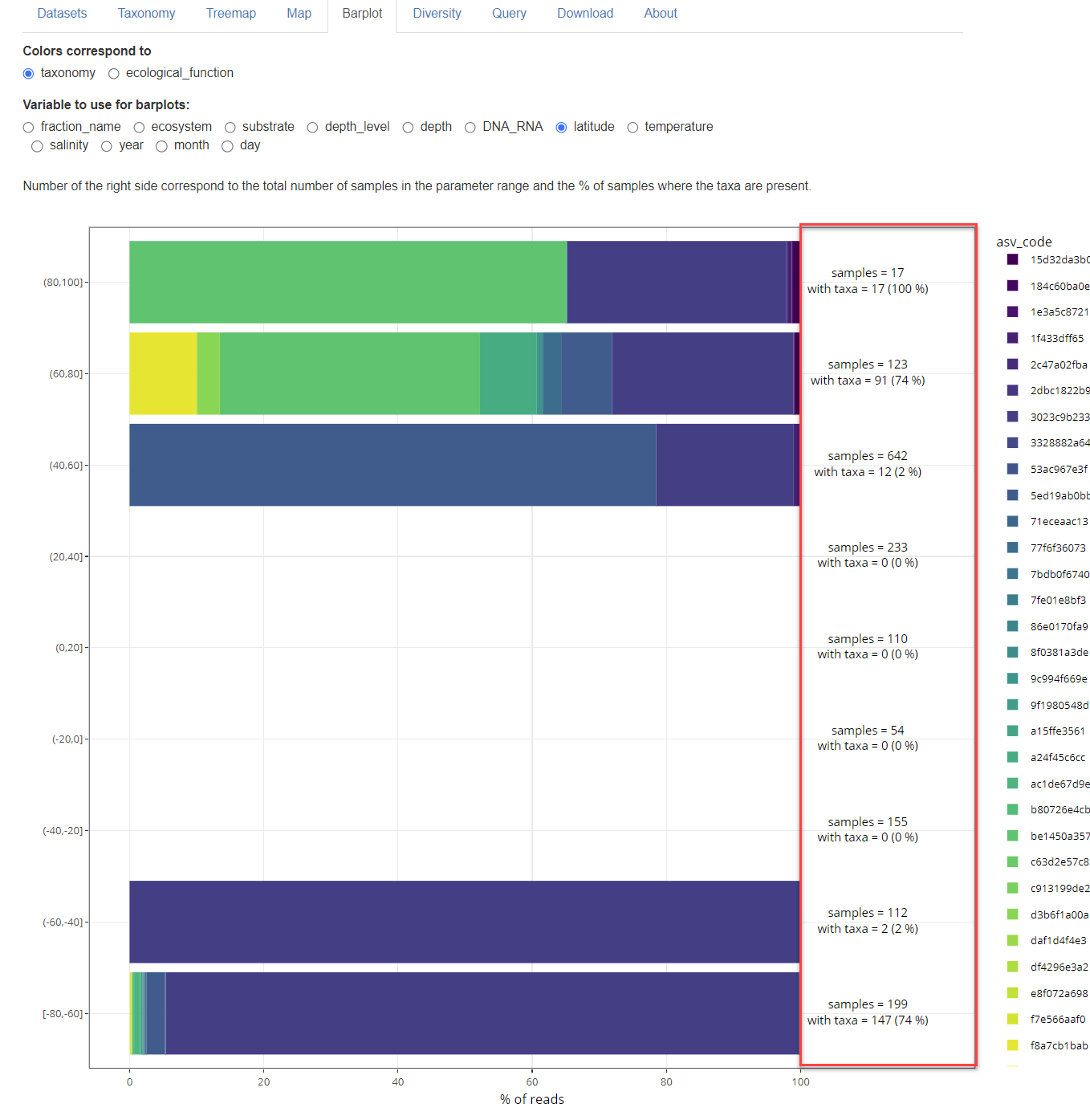 ---
metapr2 1.0.3
Released: 2022-04-30
metapr2 1.0.1
Released: 2021-11-22